On July 26, 2023, TWELVE held its 2nd online event. Following the success of the first event, experts from various countries shared insights into their nation's university entrance exams. Through presentations and discussions, attendees gained valuable information about exam formats, difficulty levels, and intriguing differences in educational systems worldwide.
This article highlights the event's key points!
Emphasis on Language Arts in a Unique Entrance Exam!
Inigo – UPCAT (Philippines)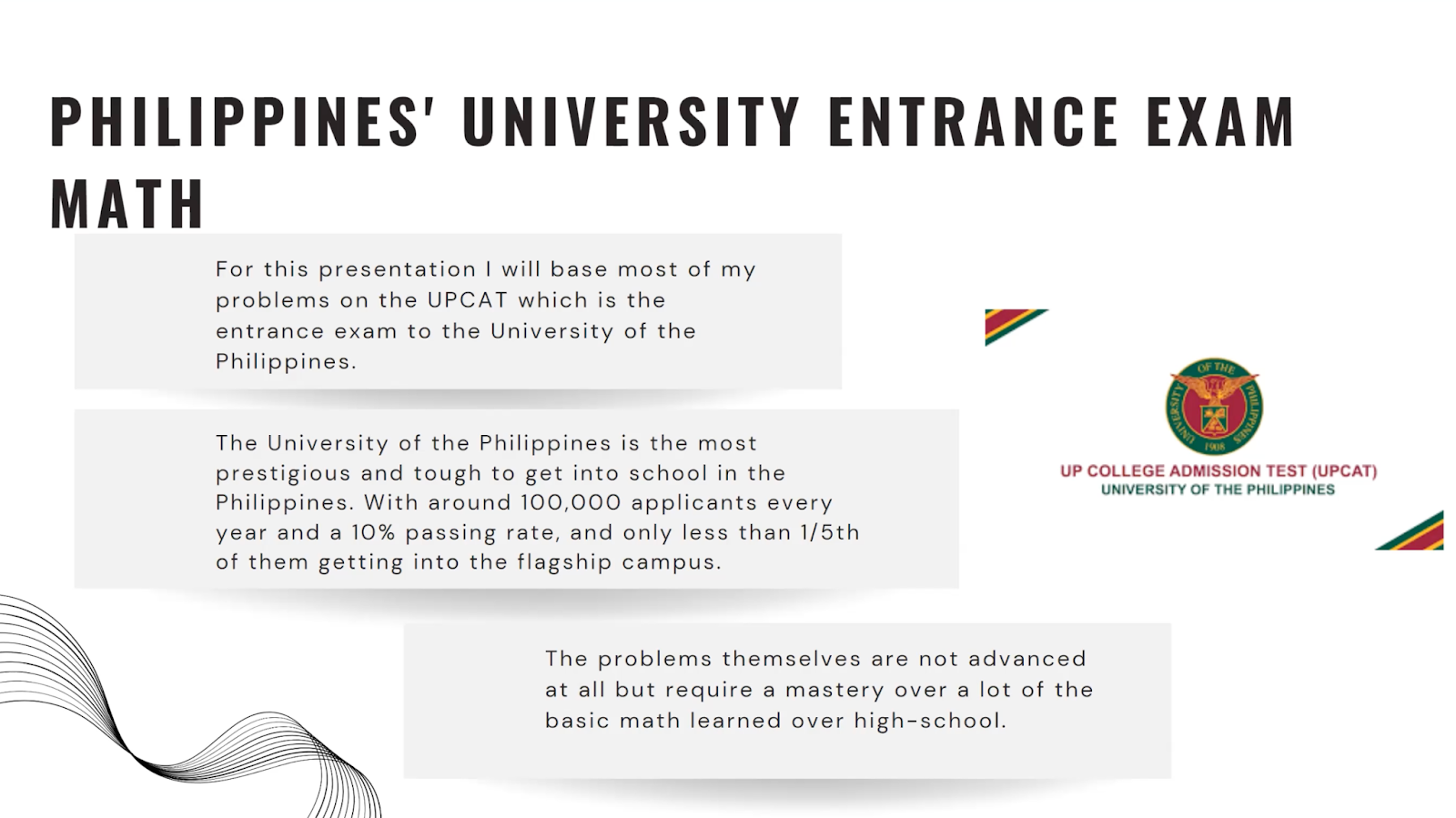 Inigo shared his experience of not taking entrance exams due to COVID. The UPCAT in the Philippines focuses more on language arts, such as essays, rather than mathematics. Consequently, students are tested on foundational knowledge in math than advanced ones. During discussions, Thilini (Sri Lanka) noted that each problem in the Philippines is shorter compared to their country's entrance exams.
Revolutionary Education System Without Entrance Exams!
Sofia – No Entrance Exam!? (Norway)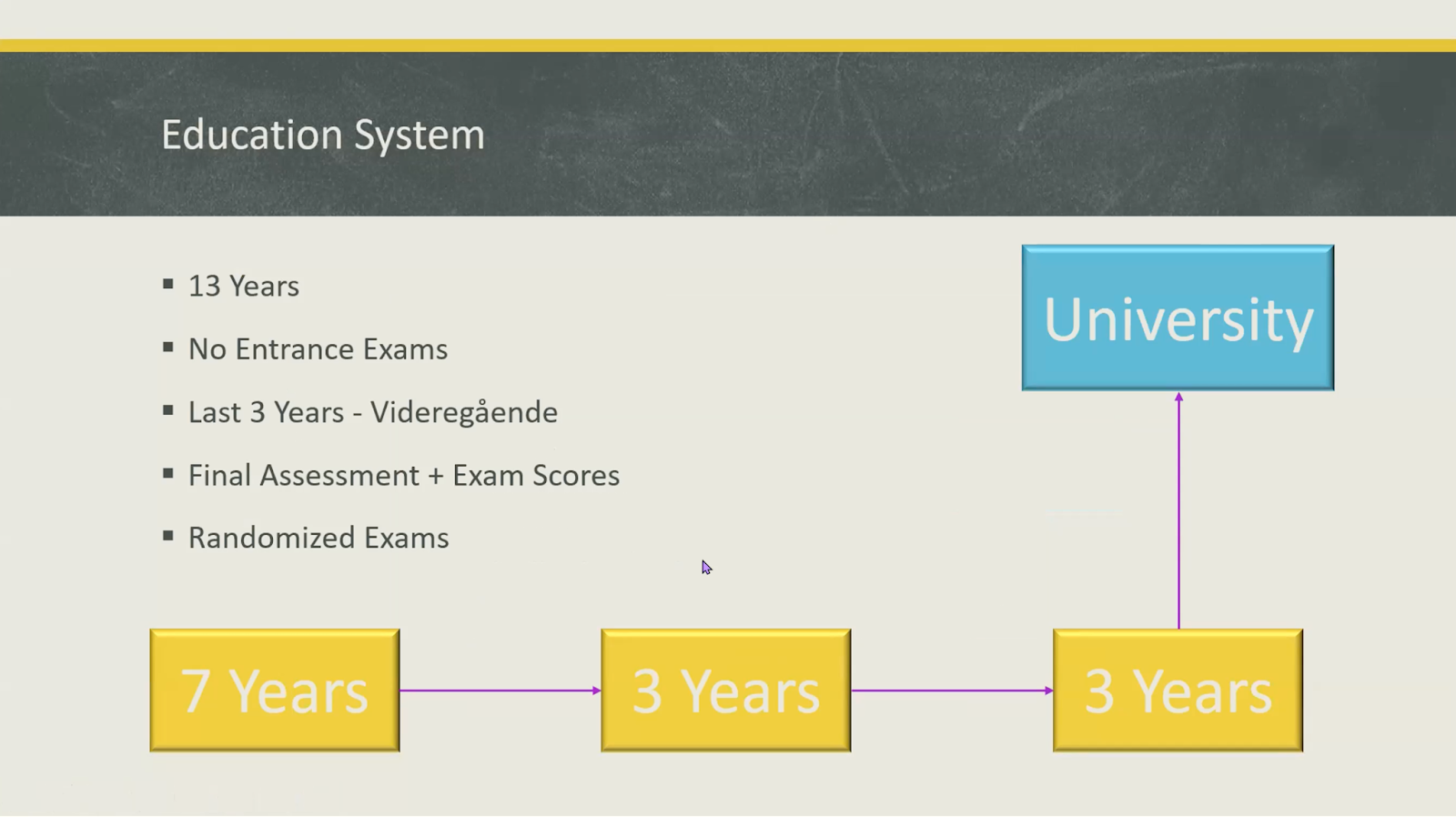 Sofia shed light on Norway's revolutionary aspect of no university entrance exams. Instead, they evaluate students based on their performance in the previous academic term. The period of Videregående (the last three years before university) involves comprehensive assessments through oral or written means. The diverse math options, including theoretical, practical, and social-studies math, sparked discussions about Norway's approach to sustaining students' enthusiasm for math.
Time Management Matters! Exam Structure Induces Guided Progression!
Thilini – GCE Advanced & CIE/ Edexcel (Sri Lanka)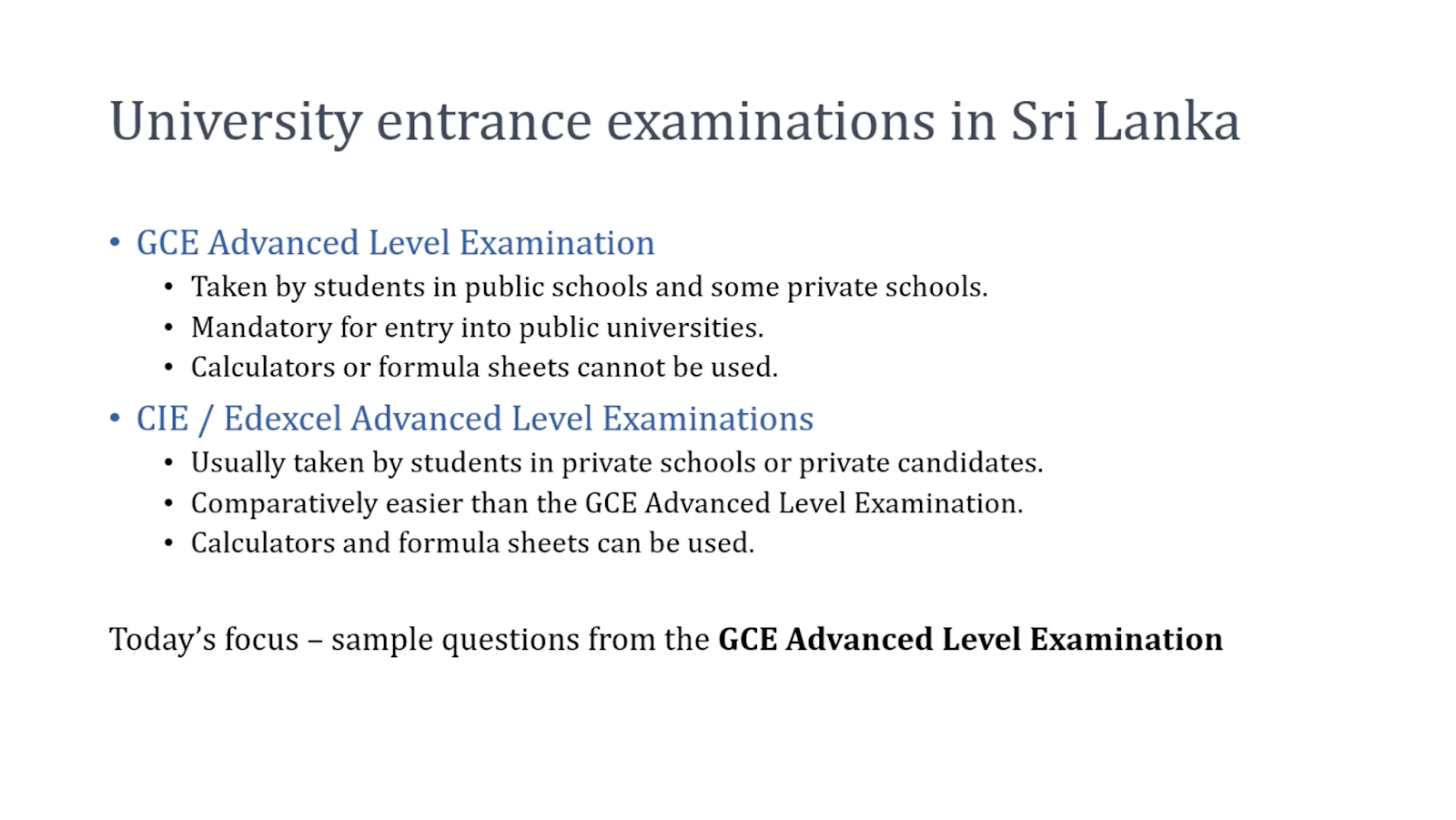 Thilini presented Sri Lanka's GCE Advanced (for public schools) and CIE/Edexcel (for private schools) entrance exams. The exams differ greatly, with GCE prohibiting calculators while CIE allows them. Although not particularly challenging, the emphasis was on time-consuming thorough problem-solving. During discussions, Hanna (Poland) expressed her surprise at how time-intensive the multiple choices were, as in her country (Poland), the multiple choices are "simple and quick".
Bonus Questions Galore! An Abundance of Practical Questions Provided by Companies!
Albano – Economics vs Engineering (Angola)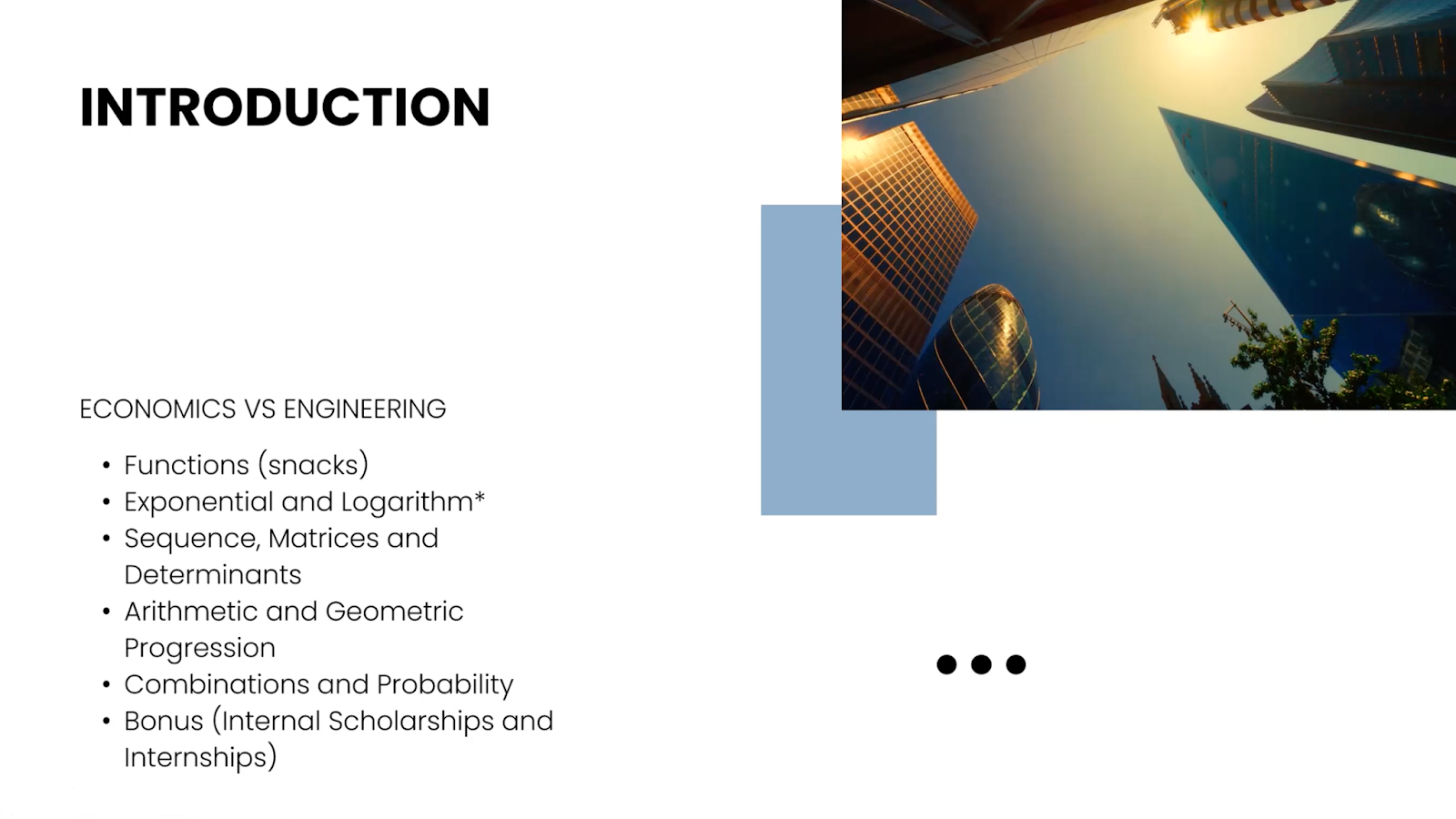 Albano compared entrance exams for economics and engineering at Angola's Ispitech University. Practical problems provided by international oil companies were incorporated. "Snacks" were included to prevent anyone from scoring zero, while bonus questions were provided for extra points, showcasing the diverse strategies of entrance exams in Angola. During discussions, Gajitha (Sri Lanka) noted the absence of practical problems in their country's entrance exams.
The next event is scheduled for mid-September. If you're interested in joining TWELVE, please feel free to contact us through our webpage!
(Note: The above content is based on the highlights of TWELVE's online event. Some presentation content and discussions may have been summarized or omitted.)